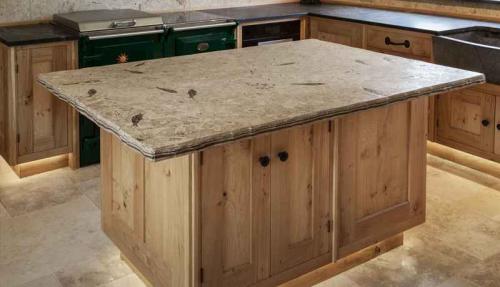 Custom Installations

Fossil

A general guide for pricing is the honed and natural cleft tiles that are smaller than 16" x 16" are priced at $50 per Sq.Ft.. The large single slab options are priced at $150 per Sq.Ft.. Hearth, mantle, and counter top material and can be priced between $150 - $500 per Sq. Ft. depending on their fossil content and amount of work they will require.

The fossil fishes are a separate cost and vary in price depending on the species, size and style of preparation. Typically the fishes prepared in relief are priced between $325 and $3,000 again depending on the specific species. Contact your art consultant to discussing design options and pricing for your custom fossil.